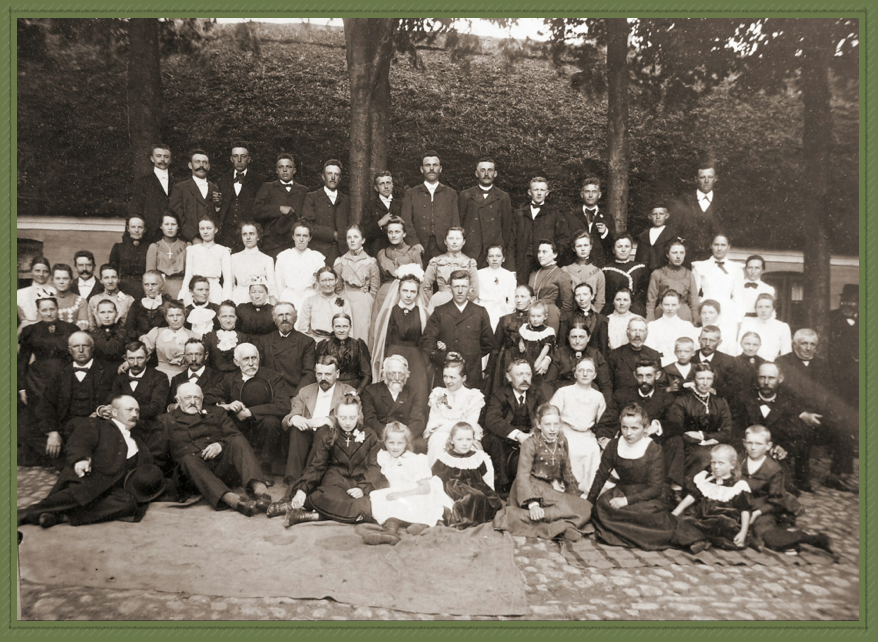 The Wedding of Jens Peder Lassen & Sine Bertelsen - June 12, 1903
Click on the photo to open a new window containing an enlarged version including the names of the guests.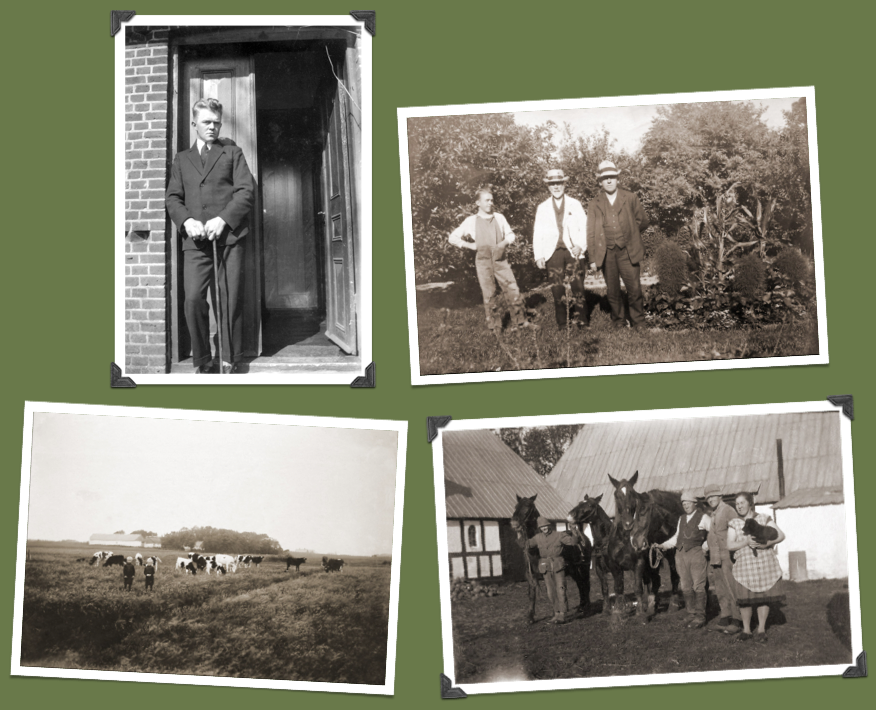 Photos from Grågård, clockwise from top left:
Frederik Lassen in Doorway
Three Generations of Peder Lassen (Grandson Peder b.1904, Grandfather Jens Tobias Peder b.1847, Father Jens Peder b.1876)
Jens Peder Lassen (2nd from right) with Horses and Farm Help
Peder and Frederik out with the Cows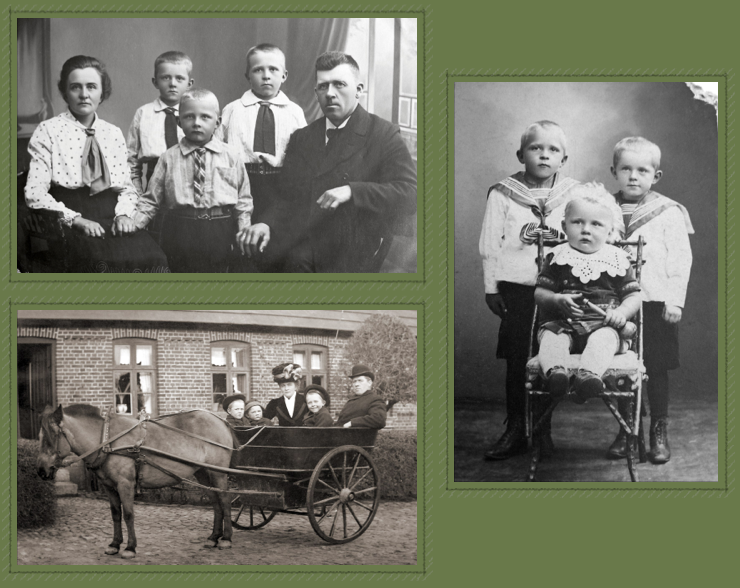 The Lassen Family
L-R Sine, Frederik, Karl, Peder & Jens Peder
Click on an album to see the pictures inside.
Lassen Family Heirlooms

13 photos
High-quality, printable copies of these photos are available on our Photo Sharing Site
Click anywhere on the chart to view a larger version in a new window.