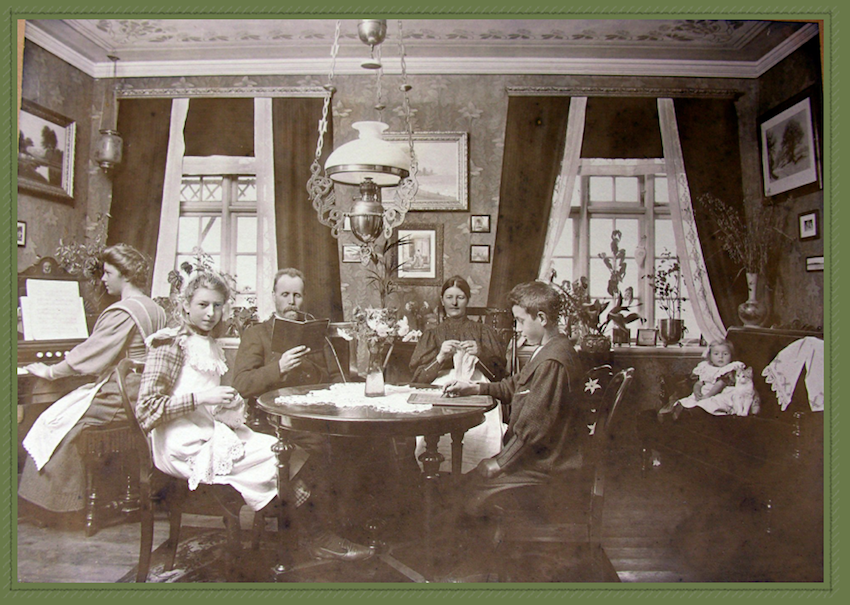 The Nielsen Family Relaxing at Home, January 20, 1909
L-R: Alma, Dagny, Niels Peder, Ane, Aage & Asta - Signe would be born in 1910.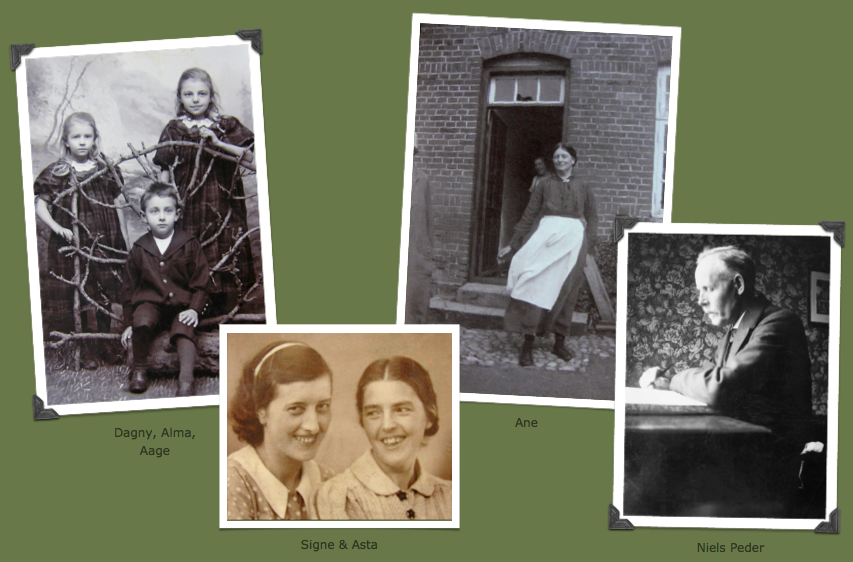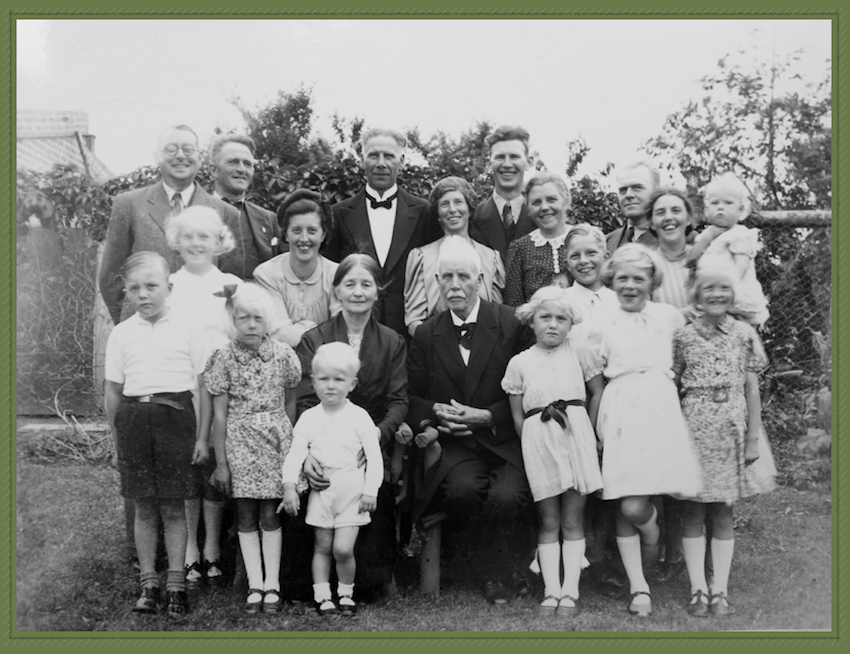 Niels Peder and Ane Nielsen and Family on their 50th Wedding Anniversary - August 5, 1942
Back Row: Aage, Meinert Sørensen (Alma), Johannes Nielsen (Dagny), Aage Steffensen (Signe)
2nd Row: Aase Lassen, Signe, Dagny, Alma, Frederik Lassen, Asta, Grete Lassen
3rd Row: Jens Peder Lassen, Ellen Nielsen, Ane (holding Niels Steffensen),
Niels Peder, Birgit Lassen, Bent Sørensen, Inge Lassen, Agnes Nielsen
Click on an album to see the pictures inside.
Nielsen Family Heirlooms

7 photos
High-quality, printable copies of these photos are available on our Photo Sharing Site
Click anywhere on the chart to view a larger version in a new window.